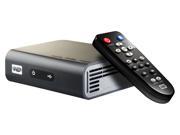 Great deal for a new one. These seem to be going for $60-$85 on eBay used or refurbished so $80 for a new one seems pretty sweet to me. Just use code 24HRSALE721E. No Mail-in Rebate FTW.
I'd recommend using a USB wireless NIC. List of compatible USB wireless devices can be found here.

Western Digital WD TV Live HD Media Player
Related Posts: On this day...